Services built on Microsoft Technologies for today's markets
Microsoft Dynamics Solutions
Be it any industry, it is essential to maintain a productive relationship with existing customers and build fruitful collaboration with new clients. This becomes easy with intelligent business applications that deliver the digital transformation. Microsoft Dynamics 365 CRM comes with everything your business requires. Advanz101 Business Systems Pty Ltd's Microsoft Dynamics CRM Development services offer companies with an unmatched combination of quality, steadiness, and certainty. Our team of Microsoft Dynamics CRM developers has the potential to seize the cloud opportunity that assists our clients in their digital renovation initiatives.
We are one of the leading Microsoft Dynamics 365 CRM development partners in Australia, serving in Sydney, Melbourne, Brisbane, and Perth. Our dynamics CRM implementation, migration, and consulting experts are domain specialists and have hands-on experience in implementing and integrating Microsoft business CRM solutions. Our unwavering emphasis on the quality of MS Dynamics CRM development services has fetched an absolute client base in Australia.
MS Dynamics CRM is a powerful platform that allows customization such that an integrated and centralized data source is at the core of day-to-day business operations. It seamlessly integrates and synchronizes with your existing systems, improving your business process, productivity, customer focus, and profitability.
Unlimited Application Troubleshooting
Data Migration Tools
Proactive Response to Alerts
Port and Network Device Monitoring
Backup and Recovery
Process enhancements
Power BI
Dynamics 365 app for Outlook
Cortana Integration
Activity sorting control
Customer insights
Web API enhancements
Programmatic management of product properties
Define access permission for modular business apps
Use form scripts to add icons with tooltip text for view columns
Client APIs for creating and managing records in Dynamics 365 mobile clients
Server-to-server authentication
Editable grids
We offer a full suite of Microsoft Dynamics 365 CRM solution along with mobile app development & cloud services that ensure a boost in collaboration, transformation, customer satisfaction, productivity, and ROI.
The Customer Support System has well evolved in the past decade regardless of the security, straightforward approach, or data management. And CRM is the business tool that made all these things possible. If you think that your business requires a Dynamic 365 to upgrade the customer support system, mention, and our experts are always available to help you with the same. Microsoft Dynamics is known for its updated apps, one-view dashboards, and a firmly secured platform.
MS Dynamics CRM is Best for
This tool enables your sales team to construct a strong bridge of customer relationships with the brand. It helps in keeping a log of all consumer data and activity, which allows the team to cherish every lead. It provides you the option to be available for customer support and access the reports and dashboard data on any device(cell phone, laptop, PC, Mac). This makes the task easy for the manager as well, as they can track team productivity in real-time based on analytical data and reports.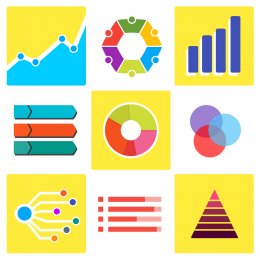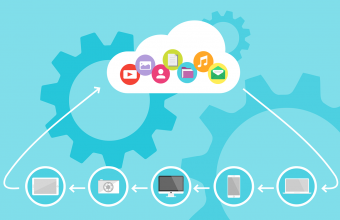 Dynamics 365 for Customer Service
Microsoft Dynamics always update their CRM timely to be adequate in providing customer support. With Dynamic 365, your customer support can connect with the customer in real-time via a chat. To ensure the brand name is in customers' minds, you can use text and email greeting. It brings all the information at one platform so the team can easily access the parent history case and give a resolution. It uses an artificial intelligence tool to automate the reply on standard cases; this improves the efficacy of the first-time resolution, so the customer doesn't have to approach again. This promotes team efficiency and also helping cost-cutting.
Dynamics 365 for Marketing
The marketing of your service is one task needs to be done by experts. With Dynamics 365 you can run the marketing campaign on multi-platform(email marketing, social media, telemarketing, web landing, google forms) to reach the right prospects. It provides your team with the lead data, activity on campaigns, campaigns performance of different platforms so the team can strategize their marketing tactics.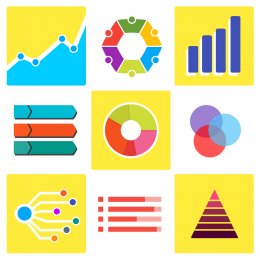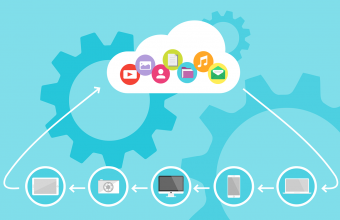 Dynamics 365 for Field Service
Automation is one way to enhance the customer service experience. Dynamic 365 Field service detect the need for automated reply and action with IoT( Internet of things). It automatically schedules the roster as per the skill set to complete the task and give access to customer information. It helps in providing the on-time resolution by keeping track of the schedule and sending the reminder to adhere to the same. It promotes transparency with customers, and they get updates on time to time on what and who is working on their case. This ends up gaining trust towards the brand, which leads to long-lasting customer relations.
Dynamics 365 for Project Service Automation
This tool assists in keeping a track of the end to end activity within the project. The Dynamics 365 tracker allows the manager to identify the resource demands and fulfill the same within TAT. The tool aids in increasing team productivity as it contains all the information and tools right there.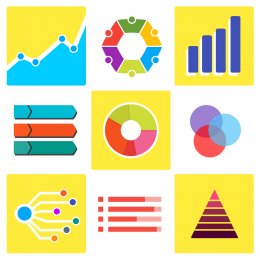 Manage Business activities Efficiently
Microsoft Dynamics 365 helps you in the automation of business. The customer can fill the form without leaving the webpage from where the team gets the information of lead and create the follow-up in CRM only.
This tool help in planning the marketing tactic and automate the task by scheduling various reminders as per the deadline of the project. It helps the team in the execution of plans from a single one-view dashboard or by connecting the other application from the CRM to complete the various tasks. It improves work efficiency and keeps the team motivated to achieve the desired mission.
Isn't it great if CRM does all the work for you? You can connect the Dynamic 365 with Microsoft social engagement to get the details of customer activity on your campaigns. IT gives your team access to peek in customer feedbacks and experience with a brand on multiple platforms.
Email Marketing Management
Reaching leads over mail create a positive image of the brand, as this does not annoy customers with multiple notifications nor stormed out like random advertisement. With an Email Marketing system, your team can circulate the mail directly from the CRM. Also, it enables the organization to maintain the campaigns using Mail Chimp, constant contact, etc.
Customer Experience Management
It is always necessary to take critique from the end-user. It helps in doing RCA and planning the next campaigns. With this tool, the customer gets an option to rate the service on the website and various other platforms. Through this feedback, the team can get the reason for every D-sat and works on the customer retention process. This helps the manager with the heads-up of dents in ongoing campaigns so they can take necessary action within TAT.
Microsoft Dynamics has the tool to analyze the case on various parameters and dimensions. It finds the common parameter in bulk cases and explains accordingly. It assists the manager to gauge the scenario and pattern in a single report. In every business, the sales pattern varies, which depends on prospects, locations, campaigns, work -culture, demand. Using Microsoft Dynamics Analytics, your team can have a defined structure report of everything based on different dimensions that helps to make an informed decision.
This tool helps in deriving the individual goal from the team goal. It allows a process health check by giving access to various campaign reports, team performance, and integration efficacy. It also assists in implementing required changes in process and also making techniques for future campaigns.
Beat Competition With Our Expertise
Speak With Our MS Dynamics 365 Consultants