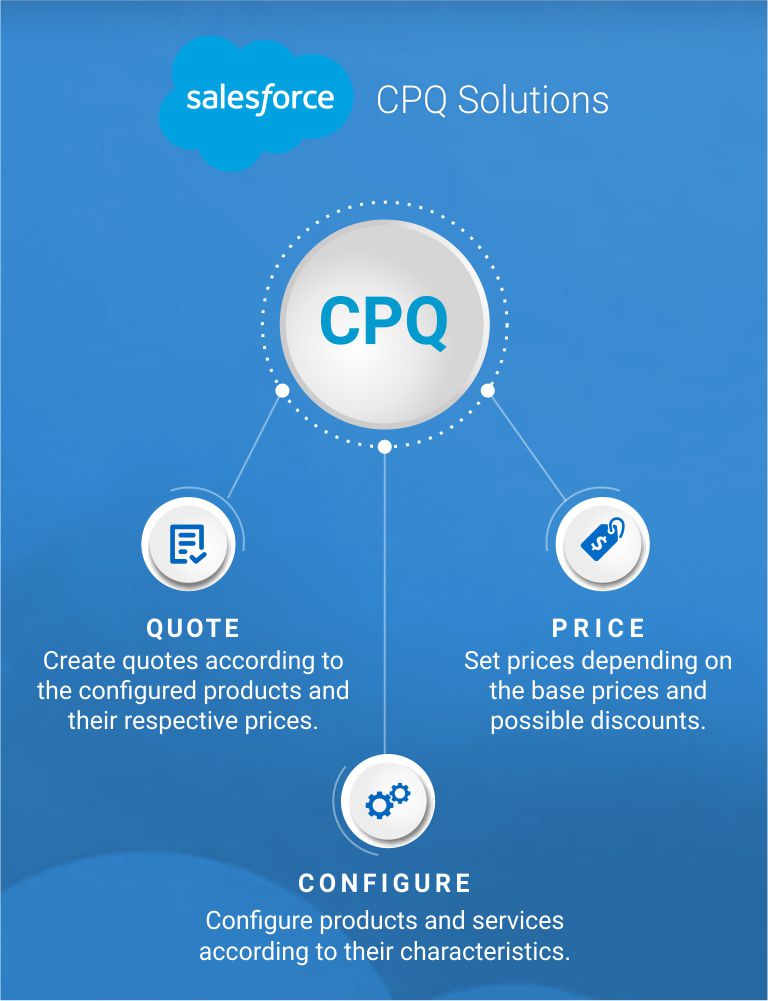 Salesforce CPQ Solutions for Faster Sales Turnarounds
Adapt, scale, and transform your business forever with our Salesforce CPQ solutions. ADVANZ101 is a specialized offshore Salesforce CPQ development provider with niche competency to enable a successful quote-to-billing journey for any Australia based business, irrespective of its scale or type.
Salesforce CPQ is an efficiency enhancing sales tool for companies to smoothly and accurately generate quotes for orders. CPQ applications often work in line with CRM platforms, ERP programs, and other business technology, ensuring accurate data integration.
Salesforce CPQ Australia is one of our key service area and we aim to deliver the following benefits with our bespoke solutions
35% efficiency improvement in business operations

 

25% increase in upselling and cross-selling

 

40% increased client satisfaction

 

20% increased speed to execute revenue recognition

 
Salesforce CPQ is a necessary element for a business' sales arsenal, but if a business is using legacy quote generators, revenue growth is outpacing the ability to operate, and having a recurring revenue stream is being aimed at then deploying Salesforce CPQ becomes an absolute essential. In order to achieve sales efficiency and other important organizational goals we offer the following Salesforce CPQ Australia services:
Product, price order configuration and quote generation

Data migration of products, price books etc.

Proposal Generator and Proposals integration with DocuSign

Creation and management of Salesforce Sales Contracts

E-signature integration

High level of invoicing process automation

Subscription Billing Management

Payment collection and management

Varied tax systems management

Salesforce CPQ and Billing for Salesforce Communities
For contract amendments in Salesforce CPQ, we offer a wide spectrum of services that diagnose and resolve issues when dealing with subscription products, generating quotes for changes to an existing subscription/contract, and coming up with simpler ways to amend contracts. Choose your need from the following and we will get back with the best resolution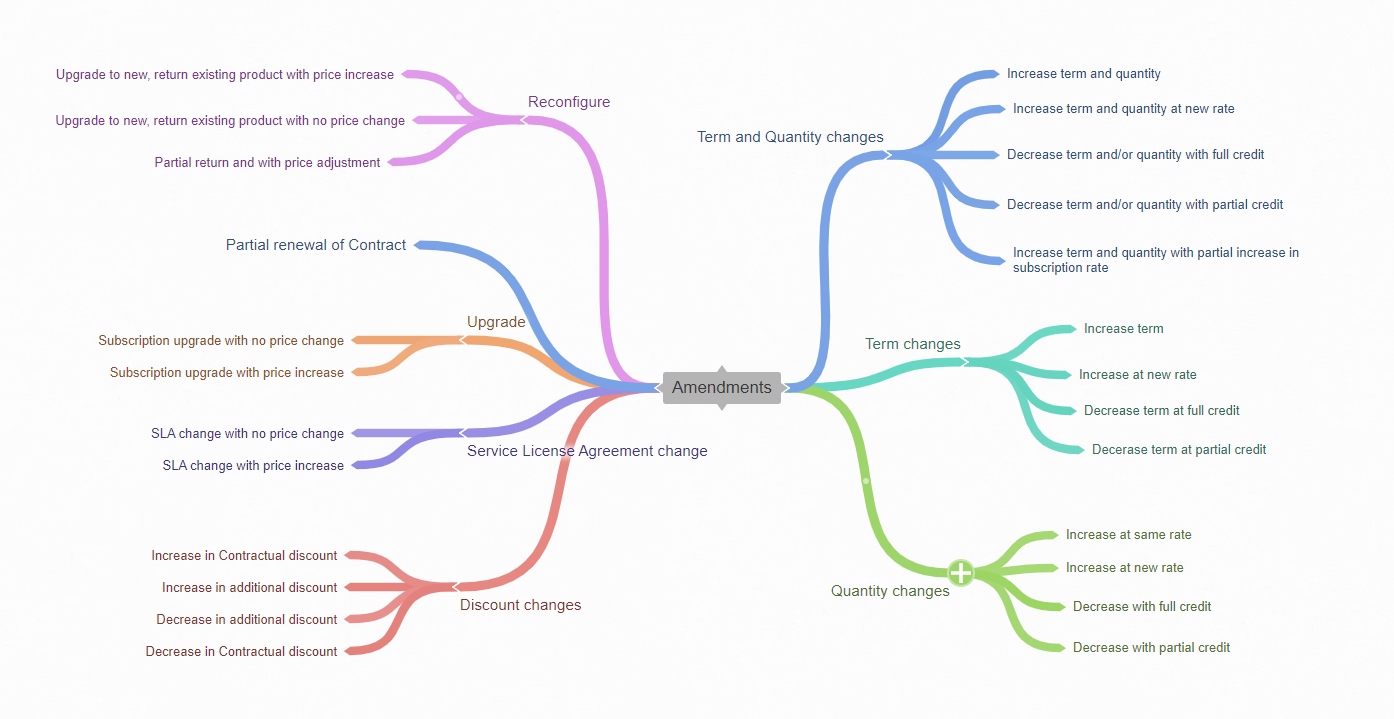 #1 Contract Reconfiguration
Upgrade to new, return existing product with price increase

 

Upgrade to new, return existing product with price change

 

Partial return and with price adjustment

 
#2 Partial Renewal of Contract
Subscription upgrade with no price change

 

Subscription upgrade with price increase

 
#4 Service License Agreement (SLA) Change
SLA change with no price change

 

SLA change with price increase

 
Increase in contractual discount

 

Increase in additional discount

 

Decrease in additional discount

 

Decrease in contractual discount

 
#6 Term and Quality Changes
Increase term and quantity

 

Increase term and quantity at new rate

 

Decrease term and/or quantity with full credit

 

Decrease term and/or quantity with partial credit

 

Increase term and quantity with partial increase in subscription rate

 
Increase term

 

Increase at new rate

 

Decrease term at full credit

 

Decrease term at partial credit

 
Increase at same rate

 

Increase at new rate

 

Decrease with full credit

 

Decrease with partial credit

 
CPQ Salesforce, or Configure, Price, Quote software by Salesforce is about making the complex processes of selling simpler and streamlined. It is an optimizing sales tool that helps formalize pricing and rules, and establishes standardization from the start to the finishing point of the quote generation process.
It increases the bottom line by reducing the number of quotes with configuration and pricing errors, increases forecast errors, brings down the time required to generate a quote, decreases time from quote to close by 20%.
Salesforce CPQ hastens the sales process and also leads to customer loyalty, be it B2B or B2C by treating a consumer like an individual rather than a mere number. Salesforce CPQ implementation results in increased revenues and efficiency by bringing together customer data in a centralized platform which is accessible 24×7 in real time. Salesforce customer testimonials show a significant return on their investment after using Salesforce CPQ.
Automate invoicing and payments process 

 

Process amendments and prorations during acquisitions 

 

Create quick and accurate quotes and proposals  

 

Remove errors in proposals, quotes, orders, contracts, and invoices 
Configure the perfect SFDC CPQ solutions suited to your customer's needs and Australia's business environment 
Introduction Every company operates to develop products and services that cater to the needs of its target market. Customers are...
Read More
Introduction Your product must come with a price to sell in the market. It is a complex procedure, and sales...
Read More
Get on the fast track with our Salesforce CPQ Solutions