Your path to Building Personalized Customer Journeys begins here
Salesforce Marketing Cloud is the world's #1 CRM platform's intelligent tool for marketing automation. All its functions focus on growing relationships and revenue with seamless customer experience and data as its backbone. With our expertise, the marketing automation will help any business to deliver the right message at the right moment. A unified marketing process awaits you with the Marketing Cloud.
Marketing Cloud Implementation unlocks 360-degree view of every Customer – Single Source of Truth – AI-Powered Personalization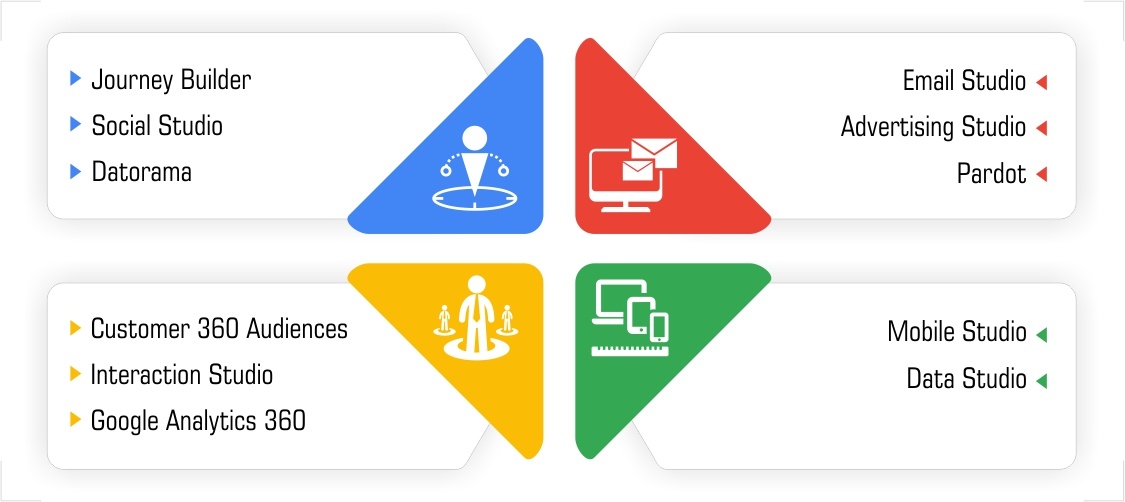 Our Solutions for Marketing Cloud Implementation
Landing Pages and Email Templates

 

Email Marketing Programs

 

SMS Communication Workflow

 

Migration to Marketing Cloud

 

Third-party Integration

 

Cloud Instance Audit

 
Hire ADVANZ101's Salesforce Marketing Cloud Experts
Manage personalised customer journeys with Salesforce's best functionalities for marketing teams irrespective of your company size and industry. ADVANZ101's Salesforce team is adept at Salesforce Marketing Cloud consultation, implementation, integration, and customization along with the entire suite of related Salesforce services. We ensure that our Salesforce Marketing Cloud solutions for USA, Cananda, and other regions are streamlined to create a single view of each customer with information from any source, helping businesses manage data and building relationships seamlessly.
Build Great Customer Experiences with our Marketing Cloud Solutions